Owner Spotlight: GH Farzad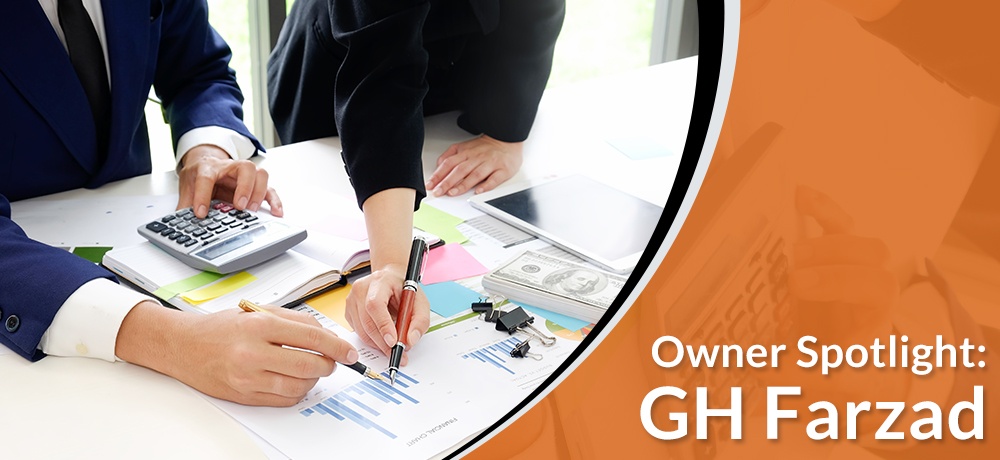 I'm GH Farzad, proud owner of GH Farzad, Certified Public Accountant.
I look forward to sharing my story. I hope that you will enjoy getting to know me better.
I have been in the field of public accounting since 1992 and have been involved with financial aspects of businesses throughout my career. Over the years, I've enjoyed the challenge of taking on various clients and their unique ways of doing business.
With so many technological advancements taking place, it has become much easier to do complex tax returns, and this has enabled us to take on many more clients.
As a Certified Public Accountant, I believe that what can be measured can be managed, which is why I have been able to play a role in the growth story of many businesses. I attribute my success to honesty and excellent customer service, and I derive immense satisfaction when a client leaves my office with a smile.
The best part of owning a business is that I can fulfill my passion for helping clients overcome their obstacles. I can also enjoy flexible work timings and vacations! When I am not at work, I enjoy playing sports like tennis, volleyball, and sailing. When I'm at home, I watch basketball, soccer, and baseball. I also like to dabble in photography.
I have enjoyed sharing my story about the things which matter to me and how they influence the way I do business.
If you or someone you know could benefit from our business accounting and tax services in Encino, CA, I invite you to get in touch. Please visit our website at www.ghfarzadcpa.com.
Sincerely,
GH Farzad