About GH Farzad, Certified Public Accountant
- Accounting Firm in Encino, CA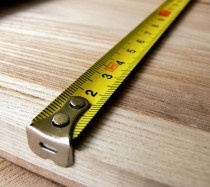 GH Farzad, CPA, An Accountancy Corp is an accounting, tax and business consulting firm located in the City of Encino in Southern California, established in 1992. The firm provides its financial and consulting services to a wide range of privately-held businesses and individuals.
At GH Farzad, CPA, An Accountancy Corp we help our clients achieve success by providing personalized attention and a commitment to service that addresses not only today's needs but tomorrow's plans.
Our dedication to helping you achieve your financial goals, means placing a premium on timeliness, thoroughness and accuracy.
Ever since its inception , our firm has tried to exceed our clients' expectations with solutions that are custom-tailored to their specific needs. As we've grown — and continue to grow — we remain committed to offering our clients a combination of state-of-the-art technology, a thorough understanding of the latest financial developments and unsurpassed financial know-how.
GH Farzad, MBA, CPA is committed to converting knowledge and passion into value for its clients and maximizing their opportunities within the market. We apply the highest level of insight, responsiveness and sound fiscal principles to help ensure the greatest possible results for our clients.
We offer a wide range of services for individual and business needs, from traditional accounting services and tax representation to complex business systems Implementation & integration and consulting.
Our firm believes in the value of relationships and views every client relationship like a partnership. We know that our success is a result of your success.